When's the Best Time to Go Trick-or-Treating in Tampa Bay?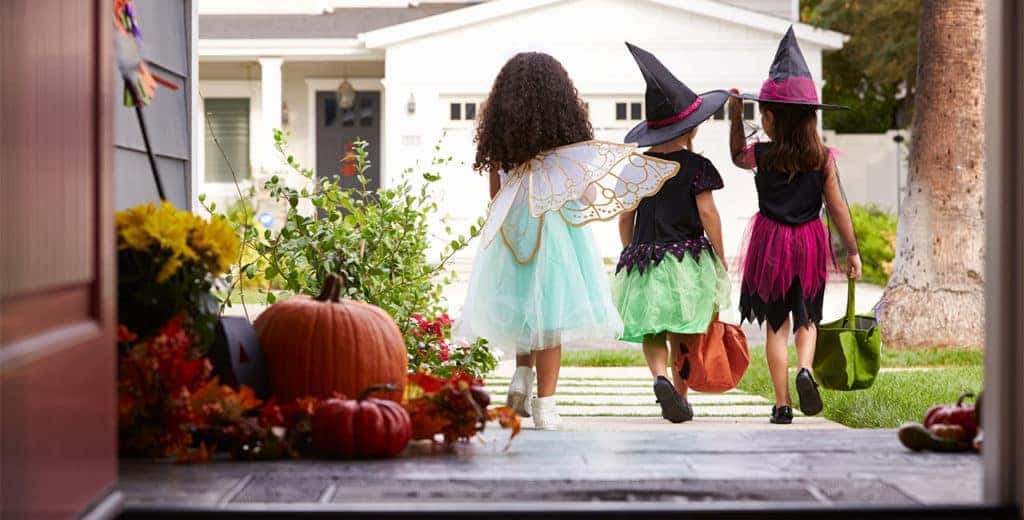 2017 Trick-or-Treat times Tampa FL
In the sunshine state, we don't quite experience seasonal change the way other parts of the country do. This might seem sad for those who are accustomed to fall foliage, but you know what we love about it? Not worrying about freezing when it's time to collect candy for Halloween. This means hours of candy gathering are only hindered by your own exhaustion. If your goal is to ring as many doorbells as possible, you'll want to know your 2017 trick-or-treat times for the Tampa, FL area so you can head out early.
When to go trick-or-treating
October 31 takes place on a Tuesday this year, which everyone knows is a weekday. With this in mind, it's best to head out around 6 p.m. and finish up by 9 p.m., at the latest. Sunset will occur at approximately 6:46 p.m., so if you prefer to go out while there is still some light to spare, you'll want to begin early.
Of course, not everyone likes to go trick-or-treating through their neighborhoods. Even with warmer temperatures, the holiday can be stressful as you navigate around other families and try to keep a group of excited children in check. If you prefer to go to more organized events, there are plenty of options in the Tampa area. The Glazer Children's Museum is once again holding its Halloween Spree, for the 7th year. Taking place on the 31st from 4-8 p.m., kids are welcome to dress up, enjoy indoor trick-or-treating, participate in craft projects and show off during a costume parade.
Halloween events like Creatures of the Night at the Lowry Park Zoo if you're looking for something to do ahead of the holiday. Starting on Oct. 6 and running through Oct. 28, this event promises to be family-friendly and fun.
What's your favorite thing to do for Halloween? Share your thoughts with a comment here at the Kuhn Volkswagen Blog.